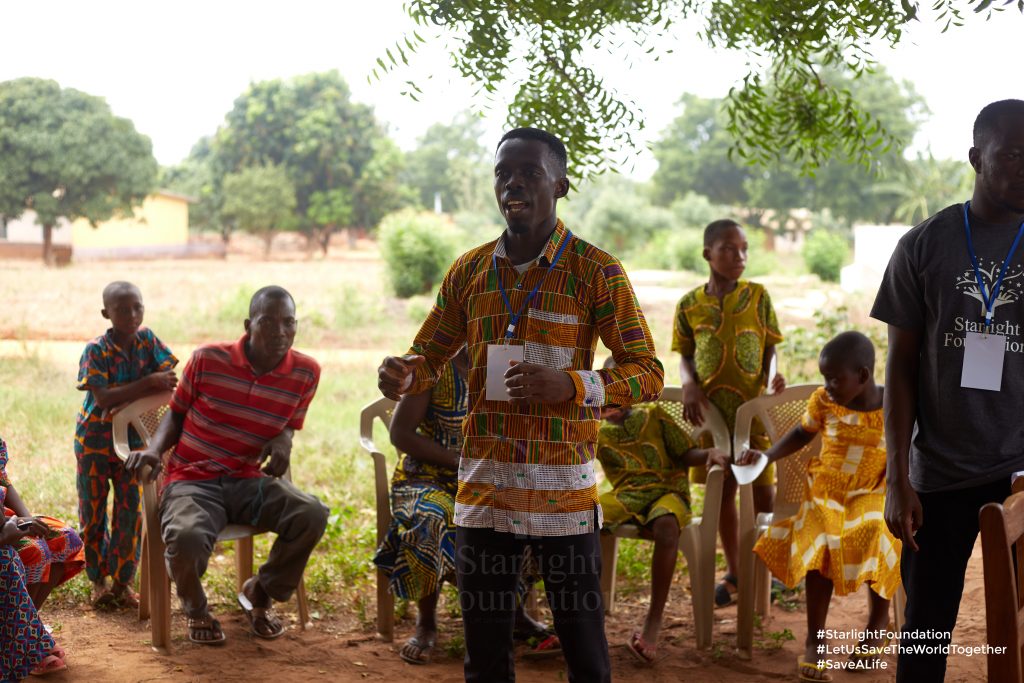 The greatest act of living happily and peacefully is caring for others and share ones belonging to others without any hesitation and worry.
Starlight Foundation "Save A Life" is a divine initiative and like first aid is given to a patient before the actual treatment is rendered. It was birthed out of reaching out to people in times of crisis and emergency. During the era of the coronavirus pandemic when everybody was busily looking out themselves and there was the need to make a quick response knowing that there is a part of society that is always dependent on others for survival. We do not have the power to save a life we do not own but if saving it is in our means then we won't hesitate. This power to save a life is one that we fully possess; we all can't survive without food and water. A man with a vision and no food loses his vision in a short time as compared to a man with no vision but food, he gets to relax and have a sound mind to think.
Save A Life emanated from these thoughts that Starlight Foundation had for people who can't afford to buy their own food and protective tools during this period. It's a thought of how hunger could increase the number of deaths as compared to the virus. It's a thought of how many street children and the less privileged may be incapable of the survival everybody was seen rushing for. At the end of the pandemic may be the end to many people who couldn't have access to food. Our thoughts are always of them but more in this critical case, we won't allow hunger to ripe off the existence of our own. We would save them because the means of saving them is not beyond us.
No one wishes to be face plight in their lifetime but it happens, one needs to stretch a helping hand to the victim. The main objective of "Save A Life" is to reach out to people in times of crisis and emergency. Starlight Foundation wants to be a shoulder for people to lean on in their difficult times where all hopes seem to lose.
We took it upon ourselves to do teachings and the distributions of foodstuffs and other essentials depending on the circumstances at hand.
Our story is to save a life that we know we can. We do this and we can rely on you to do the same at any given time. These people we want to save are all members of our communities with different stories other than us. We can make their story more different; we could reduce their panic and their knowledge that they could die from their plights
Every disaster has a First Aid cure; food and other basic things, and can be readily made available by collectively agreeing to their welfare.
Starlight Foundation is appealing to individuals, corporate institutions, Non-Governmental Organizations, and all Ghanaians to sponsor or partner with us to make a difference in the lives of these underprivileged ones who find themselves in such unfortunate circumstances as they also deserve to have a merry Christmas celebration.